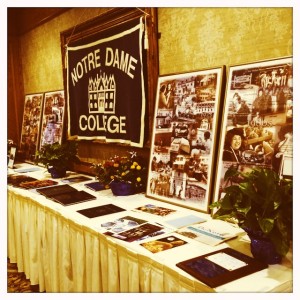 We can't wait to see you all on Saturday, July 9th! For those who may be traveling from far away, here is our schedule of events.
10:30 a.m. NDC Association Meeting
11:00 a.m. Registration
11:30 a.m. Welcome, Opening Prayer, Buffet Lunch and Reconnecting
1:15 p.m. Keynote Speaker
2:15 p.m. Closing and Raffles
3:00 p.m. Reunion concludes
Please remember that we will also be doing a food drive at reunion to benefit the Manchester Food Bank. Donations of non-perishable foods such as peanut butter, jelly, pasta, macaroni and cheese, etc. are very much appreciated!